Enrollment Assistance FAQs by The "Medicare NINJA!"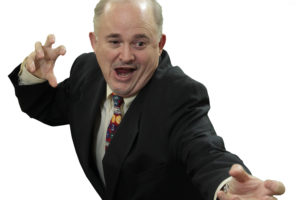 You need to call me, email me, SMS me, flag me… whatever and however you choose to reach me… do it soon. Enrollment season is coming.
As most of you know, both Medicare and ACA seasons are fast approaching. What does this mean and why is this so important? And who does it affect?
Well, frequently asked questions are listed below. It's very important for you to contact me ASAP to schedule your own "Time Well Spent" Medicare or ACA review appointment. Appointments are handled on a first come, first served basis.

---
Frequently Asked Questions
Q. Who or what is the Medicare NINJA!?
Simply put, I am The Medicare NINJA! It's just a silly name that stuck. I think it kind of ties to the fact that I "live and breathe" Medicare! I am a licensed health insurance agent, working as a broker in the state of Kentucky (KYDOI#814418). I fight to help my clients "chop" their Medical expenses. A

 LOT of clients have dropped me wonderful testimonies. 

A few are highlighted at the bottom of this article.
Q. When is Medicare Season and Who is Affected?
When we talk about Medicare Season, we are talking about the Medicare Annual Election Period (AEP) which runs from October 15th – December 7th each year. Pre-enrollment is between October 1st and October 15th. 

This is the annual season that most Medicare beneficiaries can review coming Medicare Health Plans and make any needed changes for the coming year. This is a very important time for Medicare beneficiaries as these plans change every year. Premiums, deductibles, copay and coinsurance amounts, covered services, and provider and drug inclusions or exclusions change.
Q. When is ACA Season and Who is Affected?
This is the same period for the "under 65" crowd that have individual insurance plans. This year, ACA Open Enrollment will be from November 1st – December 15th. These would include the millions that participate in the Affordable Care Act (ACA) otherwise known as "Obamacare". Just like Medicare beneficiaries, it is important for ACA beneficiaries to meet with a professional agent to review the coming plans. These plans change every year and it is important to have this annual review to make sure you are in the plan that will save you the most money.
Q. Why is Medicare Season important to me? Why is ACA Season Important to Me?
Well. It might not be. Do you want to make sure you save the most possible?
Q. What is your role? Does meeting with you cost me anything?
I am a healthcare insurance broker. This means that I am a licensed health insurance agent in the state of Kentucky (KY DOI#814418), but, rather than work directly for a health insurance company as a "captive agent" I choose to remain independent. This allows me to remain objective and I can pick and choose which companies to represent, based upon my valuation of their offerings, service, and products.

There is no charge for my service. I come meet with you, usually at your home, and talk to you about your objectives and concerns, use Medicare.gov or www.healthcare.gov to rank the offerings and then enroll you in the plan that saves you the most money.

I am paid directly by my payors to enroll and serve their members.
Q. What makes you different from every other insurance agent? How are you different than just calling an insurance company from a television commercial?
Excellent questions. I think my differences lie in two areas. One, is tied to my ability to be objective, due to my independent status. I do not work for a specific insurance payor. I represent many of the best names in the industry. Objectiveness is a major advantage. It keeps me out of the "selling you my product" kind of mentality.

Second, is my trusted "Time Well Spent" appointment method that I have perfected. When I meet with a client, my appointments run a little longer than the average insurance agent appointment. This is because I spend a great deal of time researching your prescriptions, providers, facilities… and explaining your summary of benefits. The last thing I care for is surprises when you receive medical care. 
Q. Whom do you represent?
I represent many payors including Humana, Anthem BlueCross/BlueShield, Cigna, Mutual of Omaha, Wellcare, SilverScripts and several others in the Medicare Marketplace and Anthem BlueCross/BlueShield in the ACA marketplace.
Q. Do You Cover My Town?
I cover a large geographic territory from Kenton, Boone, and Campbell counties in northern Kentucky, east as far as Boyd and Pike Counties, down all the way to Middlesboro, KY and then west as far as Fulton. 

Pretty much anywhere within the state of Kentucky. IF you live in Kentucky, chances are I will come to you.
Q. How do we meet? How do I book an appointment?
Well, there is a variety of ways that we can meet. 

First and foremost is Walmart.

During Medicare season, I can be found in the Hamburg Walmart Supercenter in Lexington, KY. If you live around Lexington, this is as good an option as any to meet up with me. Be sure to schedule an appointment if possible, so that I know you are coming, and do not take on a conversation with a store patron.

Second, are face-to-face appointments in your home.

If you are within 4.5 hours of Lexington and live in Kentucky, I will be happy to come see you to discuss your Medicare case. 

Third, you are welcome to schedule an appointment with me at my office outside of my Walmart hours.
During AEP season, I work seven days per week to accommodate the need.
Q. What do I Need to Bring to an Appointment?
I have an excellent page that outlines what to bring to an appointment as well as how an appointment works and what we do during a "time well spent" appointment.
Q. Does this help? Do you actually help if I book an Appointment With You?
That, you would have to ask my clients. Below are some personal testimonies from my actual clients that have given me permission to share their comments.
Facebook Comments