This is What I Do. I Help People…
Get out of debt in nine years or less! Mortgages. Student Loans. Credit Cards, Automotive. All of it. Gone.
Sleep better, sounder, longer! None of this risky investing stuff. No stock market roller coaster. No ups and downs. Just a guarantee of getting from point "A" to point "B". We love guarantees!
Retire! When it's time to retire, our clients can do it with confidence and they breathe a little easier! Probably because they have a lot more in the bank to work with, if they had their own bank!
Here is How it Works.
Just follow the steps below to explore YourFamily Bank®. What we have is a plan that will you get out of debt much earlier than you thought possible. And by getting you out of debt earlier, you have money to save for retirement, earlier. We are not saying that you have live in rice and beans, nor are we saying you cannot have any fun. We are not teaching that you have to cut up all your credit cards.
We will show you how to pay it all off though. Your mortgage, student loans, automobile loans, and credit cards… get it all down to zero balance. That's the goal.
It's all about shifting the volume of interest you pay each month from where you are paying it out to someone else to where you are paying yourself. You literally become your own bank. The results are amazing.
And they are guaranteed. It's a contract.
So, take your time. Learn all about this concept. There are excellent books out there on the topic. I loveeeeeeeeeee to speak on the topic. Follow the steps below.
STEP 1 – Meet My Friend Mark…
Click the "Play" button. Make sure you can hear!
This plan works excellent for… well, just about anyone with debt.
There is no credit involved or needed. We are not going to a bank to borrow money with this plan… we are however going to teach you how to become your own bank.
It does not matter what kind of debt you have. You could have mortgages, car loans, credit cards, student loans, home equity loans, medical bills, signature loans or just about any kind of debt imaginable.
Our plan will not require you to file bankruptcy or take out debt consolidation loans. We will not be teaching you to borrow money that is not yours to begin with.
It does not matter that you just refinanced. The fact of the matter is, very likely if you just refinanced, you probably need this more than anyone.
STEP 2 – Ask Yourself the "Key Question";
"If I can show you how to get completely out of debt in nine years or less including your mortgage & student loans; guaranteed; without having to spend any more money than you are right now, would that be worth a conversation?"
If your answer is "YES!!!!" then schedule your own appointment with me below. There is no cost. There is no obligation. I am happy to share a little bit of my time to help you explore if becoming your own bank will improve your life. There is no cost. There is no obligation.
STEP 3a – Watch a Recorded Presentation on YFB
To watch a recorded presentation of the Class, click HERE!
or STEP 3b – Come to a Live Event at Our Office
Our grand opening for this program is March 2nd and I will be hosting a live presentation of the program to 20 people. A lovely lunch is provided. The presentation will last only 30 minutes and then we will eat during a Q&A. For those that bring their financial documents with them, once the meeting adjourns, we will have a small group event where we collect the needed information for each participant to receive their own "Big Picture Debt Report".
For a listing of upcoming events, click the link at the top or simply go HERE!
or STEP 3c – Come Meet With Me and Let's Have an Exploratory Appointment
There is no cost. No Obligation. No commitment.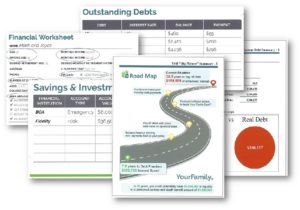 During this appointment, I will explain how the program works completely and if you like, we will order you your own "Big Picture Debt Report". In this report, you will see exactly how long it is going to take you to get out of debt as it is set up now. You will see how much interest you will spend over that time period. AND, you will see exactly how long it will take you to get out of debt the YFB way, and exactly how much money that will save you; GUARANTEED.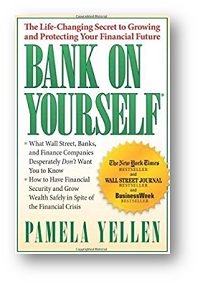 And, I will even offer you a free copy of Pamela Yellen's New York Times BEST SELLER "Bank on Yourself n" published in 2008. That's a $18 value. It's truly an excellent read.
When the world was in financial crisis during 2008 – 2009, Pamela showed people how to get out of debt, how to plan for retirement by shifting the flow of interest away from themselves TO themselves.
She sold 5,000,000+ copies and made no only the NYT Best Seller list, but also the Wall Street Journal and Business Week's lists as well.
To book your exploratory appointment, call me at 859.654.0120 extension 100. I meet with newbies on Mondays and Tuesdays.