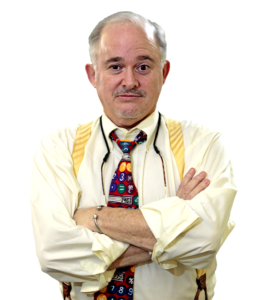 Here is where I am psychic.
Once I tell you what I have to tell you, I guarantee that the thoughts "this is too good to be true," OR, "this guy is out of his mind," OR, "this guy has to be a crook," will run through your mind.
I know. I get it. With all the garbage out there, it's easy to just automatically presume quilt before innocence. When I heard about what YFB® does, I had the same thoughts. I am here to tell you. YFB® IS good. It IS true. I am NOT out of mind mind. I am NOT a crook. (Check the nearly 90 or so testimonials on this site). Let's proceed.
TAKE A MOMENT and Ask Yourself the Following Two KEY Questions!
"How do you feel about your own retirement? Are you 100% for sure it will go well?"
"If I can show you how to get completely out of debt in nine years or less including your mortgage & student loans; guaranteed; without having to spend any more money than you are right now, would that be worth a conversation?"
Are you not sure about retirement? If you can retire? or When you can retire? Well, let me how you get out of debt. That is the first step. The earlier you learn about LIFE "Living Interest Free Everyday!" the better off you are. It does not matter what you earn on your money if you are spending more in interest each year.
YFB® will provide you with a system to get out of debt. How? Meet Mark!
Mark is an average YFB® client…
This is how it works. We can help you flip the switch on your savings. No stock market. No risk. No roller coaster ride. We can help you get out of debt!!!! 
---
GET THE WHOLE STORY! GET YOUR QUESTIONS ANSWERED.
FREE GIFTS! If you take time to meet with me, you may receive a copy of "Bank on Yourself"; the definitive book written on the topic of getting out of debt, AND, you own "Big Picture Debt Report".
---
A "Big Picture Debt Report" is a wonderful tool that will show you what you really owe, exactly how long it will take you to get out of debt (doing it your way), how long it will take you to get out of debt the YFB way, and exactly how much the YFB way will save you… guaranteed. This is the most important tool I have for you.
This is all the facts. From this report we can instantly tell if our program will work for you or not. This will give you all the information you need to make an informed decision.
Keep in mind that you do not immediately receive your BPDR when we meet. This is a real tool. It takes a week. First we will complete a personal financial statement where you put in all your information. I will assist. (No account numbers, etc. needed). We will collect all the needed information so that your own BPDR plan can be returned to us, sooner. In fact, very likely the final version of your report might be ready within 3-4 days after it is ordered. YIPPEE!!!!!
---
When we meet you will receive a Copy of Pamela Yellen's 2008 Best Seller "Bank on Yourself". 
This is for you and free to keep. No cost. No obligation.
"Bank on Yourself" was a New York Times Best Seller in 2008 as well as a best seller on the Wall Street Journal Best Seller list the same year.
During a time of great financial unrest, confusion, and fear in the marketplace, "Bank on Yourself" showed people how to change their financial lives; get rid of debt, and over time save for retirement.
A copy of this book is offered as a way of saying thanks for listening. The concepts I will be covering are largely the same as within the book; only better, and simpler.
---
OR IF YOU WOULD PREFER TO JUST WATCH A RECORDED PRESENTATION
CLICK THE LINK BELOW.
I recorded this presentation during a webinar last year while we were still just getting up and running in Lexington. Check it out. This is the quickest way to learn about YourFamily Bank® … although not as near fun as hearing the information live.
There you go. See you there! Don't miss this boat!