To All My Wonderful ACA Clients;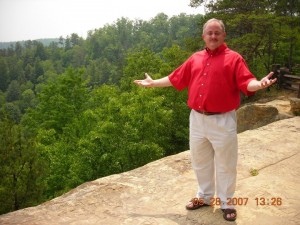 I have a whole bunch of important information to share with you regarding the upcoming enrollment season.
I decided to create this letter here, being that most ACA clients are part of the "online" generation.
It is very important that we have a plan this year, because "together" we will be transitioning from Kynect.com to the federal marketplace (due to the steps taken by our governor).
It's going to be hectic for sure.
First, some housekeeping and news.
Some Incorrect Notices Went Out to Clients From Kynect.com – Some of you may receive ar letter stating that I am no longer your agent. That's not true. I am right here same as always or you would not have received this letter. lol
Request for Information ("RFI's")– I see a lot of expiring RFIs in the Kynect.com system. These are requests for information that the state needs to continue your case. Sometimes you need to prove your income, your marital status, your citizenship status, and/or your employment. All of these are required. If you do not complete their requirements under ACA then you can lose your coverage. Do not let this happen.
Timely payments– I also see a lot of people losing coverage because they miss payment deadlines. Here is how it works. Let's say for instance that we are speaking about the month of August. August is the month you need coverage. In July you will receive a bill (sometimes right at the end) for the month of August. By August 1, you need to have made that payment. You can do it by mailing in a payment to your insurer, calling their customer service department and making a payment over the phone, or going online to their website and make a payment there. You may also call me to make a payment and I can take one over the phone for you. Under ACA guidelines, the insurance company may offer you an extended grace period should you get behind and you may even reinstate a policy for a longer period of time should it lapse. But don't count on that. I have seen people let their health insurance go and then need it… and not be able to get it. Same as with life insurance.
Kynect.com is Ending Soon – As you may know, our new governor has chosen to end Kynect.com effective 12/31/2016. We do have to be ready for this. To this end, I have already re-certified with Healthcare.gov this year. I will be scheduling appointments for each of you to come in and meet with me during ACA season so we can go over your plan. See below about completing your "transition form".
With the end of Kynect.com Comes Change – You can expect that some plans will change dramatically for 2017. Some companies will exit the state completely and cost structure will most definitely change. I will be working exclusively on ACA plans effective 12/8/2016; right after Medicare "open enrollment" season ends. ACA "open enrollment" season lasts through 1/31/2017. I will meet with EVERY client face-to-face during the "open enrollment" season. See enrollment.help for more information.
Transitioning From Kynect.com to Healthcare.gov
Well, my biggest fear and problem for 2017 has been avoided. I have heard so many war stories about Healthcare.gov that I was really afraid it was going to be a nightmare to work with.
Through dedicated research I was able to find a way around using Healthcare.gov and am pleased to tell you that we will not be using it. Instead, I have launched a transition page right here on my own website that will allow us to avoid Healthcare.gov nearly entirely.
It's easy to use and very functional. The underlying tool is currently being used in more than thirty states and it's just an absolute delight.
What I need you to do is to click the button below, and register yourself. This will kick off the process. Once I see your initial profile created, I will reach out to you and we will set a time to get together to review 2017 plan options.

Other Ways I Help You Protect Your Finances
Consider the following coverages that most clients want, to back up their medical insurance;
Dental & Vision Insurance – Should you need dental and vision, visit www.toddoldfield.com/dental to search through a bunch of plans and enroll.
There is just a whole lot going on around me. New people, new ideas, new products. Stay in touch with me. I guarantee I can help you protect yourself and your family. If you have been happy with me or if I went above and beyond in some way, please take a moment and leave me a testimonial.
With regards.
Todd Oldfield